The Importance of Websites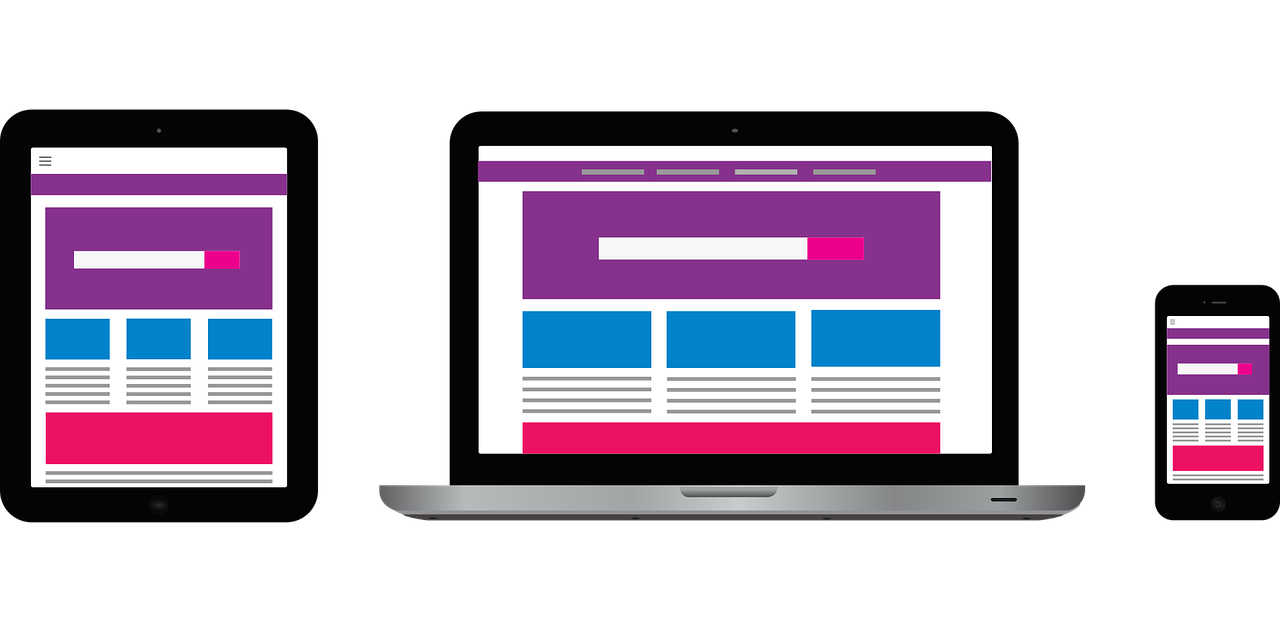 October 2019
The Importance of Websites
I think it goes without saying that websites are important in today's world, but a website isn't just one thing. Have you ever considered the importance of the individual pieces of a website? What role does one part play? Why does another part matter? What details matter? Let's explore these concepts.
There are two main parts to create a functioning website: development and design. Traditionally, development referred to actually making a website visible through the internet and making it work. Web design referred to how the website looked and was organized. These days, the two terms are often used interchangeably, and many specialists can do both. Both aspects are necessary to have a successful website, and it's important to consider the impact of both pieces.

Let's cut to the chase about the importance of website development. Every business needs a website in today's market. We live in a world where everything that can be, is digital. Everybody Googles everything. So, your business should have an online presence, too. It's as simple as that. Social media is a great place to start out, but, if you want your business to grow and gain credibility, it needs a website. Anybody can create a social media handle. It takes more time, effort, and money to set up a good website, which is why it helps businesses appear more legitimate and gain credibility. There are businesses that have grown without any digital presence at all, but they are few and far between and it's very difficult. For most businesses, one of the best ways to convert browsers into buyers is through a website, and that's the main reason why developing a well-running website is important. The small details make a difference in the overall functionality and impression of your site. 39% of users will stop engaging with a company if their website takes too long to load or if the images don't load. That means 2 out of every 5 visitors will move on if your website isn't set up properly. A great design won't matter if the website doesn't run well. Regular updates to the backend software makes sure everything continues to run smoothly after the initial set up.

Web design is important because the design is all about how users get information from your website. Menu options and organization should be intuitive so that users can easily find what they are looking for. If people can't quickly find information they feel is valuable, they will look elsewhere. Pages that have too much text might drive people away, instead of capturing their interest. More and more web traffic is coming from mobile users, which increases the importance of having a mobile-friendly design. Luckily, most templates are now naturally mobile-friendly, but that doesn't mean they are foolproof. You still have to make sure the content added into the template looks good and functions properly on desktops, tablets, and cell phones. It takes the perfect balance of white (blank) space, images, and text to turn website visitors into customers. 38% of users will stop interacting with a website if the layout is unattractive. What's considered "attractive" for one industry, might not be for another. For example, you would expect to see high-quality videos taking up most of the space on a videographer's website. However, you wouldn't find a lot of videos very helpful on a website for buying new tires for your car. A list of product specifications for each tire might be appropriate, but that wouldn't work for a videographer. There is no "one size fits all" when it comes to website design. If you aren't sure where to start, try looking at successful competitors' websites and see what common themes you can find. Then, incorporate those elements, along with what works for your specific target market, into your website's design.

One portion of web design is incorporating your business's brand. Branding is something often overlooked by new, small businesses, but it shouldn't be. Color improves brand recognition by up to 80%. That means even having just a couple of primary colors for your business can help people to recognize and remember your business when they see it multiple times. Consistent brand presentation across all platforms increases revenue by up to 23%. That is why we always recommend our clients have some basic brand guidelines in place before creating a website. The brand should be incorporated throughout the design, and includes aspects such as color schemes, font selections, a unique logo, and overall style. These things should be the same across all platforms, including social media, any form of advertisement, printed materials, and anything else created for the business.

Ultimately, the goal of your business's website is to convert leads into customers by providing valuable information that makes them want to buy from you. That's why it's so important to have a website that is kept up to date, mobile-friendly, designed specifically for your business, and set up properly for optimal performance. Develop a well-running website with a design that is best for your business. Unreliable websites can turn potential customers away. Invest in your business by getting a great website set up, with a system in place to keep it updated and working the way it should to benefit your business.
Need help figuring out who you can trust with this task? Read this article!
Stay updated!
Follow us on Facebook to be notified when new resource articles are posted, in addition to digital marketing tips and tricks.