8 Things to Think About When Hiring a Web Designer or Developer
August 2019
Web Designer vs. Web Developer
What's the difference between a website designer and a website developer? Traditionally, a website designer only created what a website should look like, and the website developer used code and technological solutions to turn the design into a functioning website. In today's world, designers are learning to code and developers are focusing more on visual appeal. The terms have become interchangeable in most cases.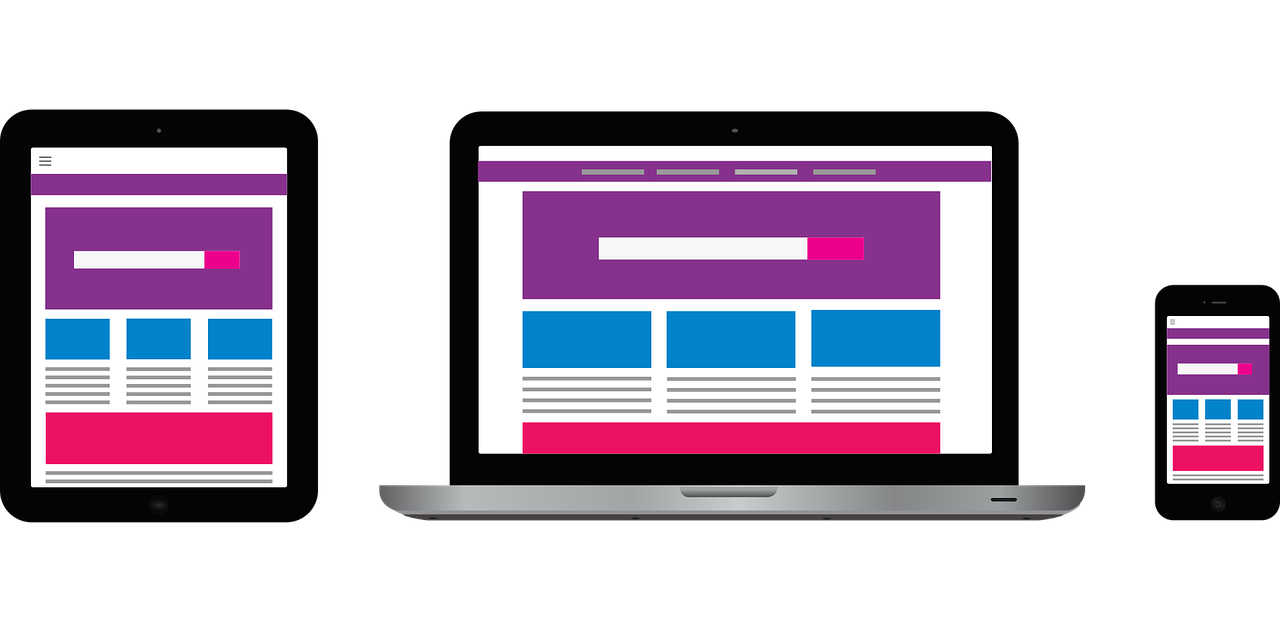 Pricing for web design and development varies widely because it is based on a number of factors. Choose someone that can successfully meet your needs while staying in your budget. If you just need a simple website and have a low budget, then you can hire someone with a more limited skillset that might have lower prices. If you need a dynamic, highly customized website, then you need someone with more skills and rates will generally be higher. Just keep in mind that price doesn't always equal quality. Be sure to vet your designer based on more than their rates.

2. Overall Knowledge and Strategies
You want to make sure that the designer or developer you choose knows what they're doing. Do a little bit of your own research, and ask questions to see how they handle certain aspects or functionality. Do they create custom code from scratch or do they use a plugin? Code and plugins are like the engine that make your website run, but different types of engines need different care to keep them running. Do you have a preference for which method they use? A designer/developer should be able to answer your questions with confidence and honestly acknowledge if they don't have experience with something.

Some web designers do only that – design websites. Some web developers do only that – create a functioning website. Will you need someone to keep the site updated and running smoothly after it launches? Full-service web companies offer related services, such as web hosting, SEO, writing content, monthly maintenance, and periodic content updates. Think about what you need now and what you'll need once you have a completed website. Do you want one person that can take care of everything for you, can you handle those things yourself, or are you willing to hire different people for the other tasks?

Make sure your web developer is not building a website that only looks good on the screen used to build it. Websites look different on different sized screens, including mobile phones. A good web designer will automatically set up your website to look its best on all types of screens. Having a mobile-friendly website also helps improve your SEO. Click here to learn more about SEO.

Your web developer should listen to your ideas, but also have their own ideas. They are the expert in what makes a user-friendly website and they should at least have some basic knowledge of SEO to make sure they are not setting things up in a way that will doom your site's ranking. However, that doesn't give them the right to ignore what you want. A good web designer will be willing to work with you to give your site the look and feel that you want, with a user-friendly and search-friendly technical design. They should respond to you in a timely manner, and be able to explain things in non-technical terms so that you understand what's going on.

Just like with clothes, people have their own preferences. Look at examples of sites the designer/developer has created in the past. Do those sites have a style similar to what you are looking for? Are they simple and modern or ornate and creative? What type of style aligns with your industry and your brand? If you know what style you want, work with the designer to create something you love.

Do you have a strict deadline of when you need your website project to be completed? Like many contract professionals, web designers/developers often line up future projects while still working on others. For most people, this isn't an issue. If you need your website done in a hurry, make sure the person you hire has the availability to meet your deadline.

8. Understands Your Needs
Before contacting someone for website assistance, try to create a clear vision of what you want your site to be like. Outline your goals and what functionality you want your site to have. Web designers/developers may have great suggestions to help you achieve those things, but be wary of anyone that tries to sell you more than you really need. If your developer suggests something additional that you think would help convert your site's visitors to customers, that's great! However, don't let them talk you into paying for things that won't add value to your business or improve your website visitor's experience.
Stay updated!
Follow us on Facebook to be notified when new resource articles are posted, in addition to digital marketing tips and tricks.